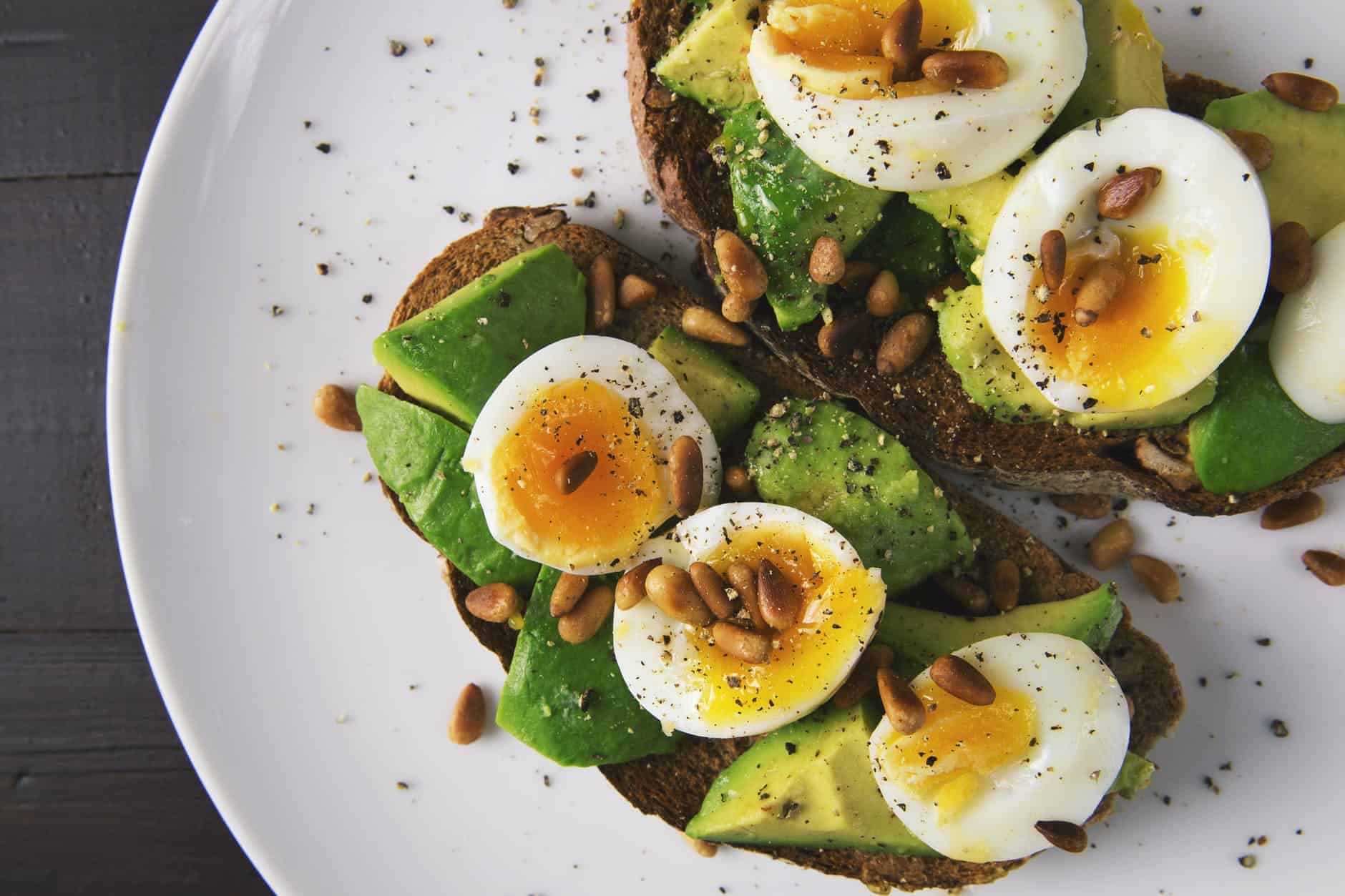 What is Ketogenic (Keto) Diet?
Keto diet is an eating plan that provides lots of healthiest fat, protein, and few carbohydrates. The Keto diet is lower in carbohydrates, and higher in fat that will provide more health benefits especially to burning fat for energy also it turns fat into ketones in lever.
Benefits of Keto Diet
Weight Loss
Increase Good HDL Cholesterol Level
Reduce Blood Sugar & Insulin Level
Improve Health of Heart
Good Brain Function
Maintain Blood Pressure
Effective Against Metabolic
What makes the simplest keto recipes?
Keto recipes are simple, effective, affordable, and easy to cook. There are people who like to utilize them in their daily diet plan and an excellent alternative for your regular meal plan.
There are many recipes to browse around the internet, enjoy our amazing keto recipes to form your lifestyle simple and delicious.
I am providing a few easy and delicious recipes that will be enjoyed regularly. Below picked dishes are having great reviews.
Your comments and suggestion are most welcome.
1. KETO PANCAKES
Serves: 4
Prep Time: 10 Minutes
Cook Time: 10 Minutes
Total Time: 20 Minutes
INGREDIENTS
½ cup almond flour
3 eggs
½ tsp cinnamon
1 tablespoon butter
½ cup cream cheese
DIRECTIONS
Place all ingredients in a bowl and mix using a blender
In a frying pan pour 2-3 tablespoons of pancake mixture and cook for 1-2 minutes per side
Remove and top with cinnamon or butter
2. KETO BREAKFAST BOWL
Serves: 1
Prep Time: 10 Minutes
Cook Time: 10 Minutes
Total Time: 20 Minutes
INGREDIENTS
2 eggs
2 strips bacon
½ up cheddar cheese
½ cup salsa
2 tablespoons butter
½ avocado
DIRECTIONS
In a bowl scramble the eggs and place them into the skillet, cook for 2-3 minutes
Top the eggs with shredded cheese and bacon
Slice avocado and place it over the bacon
Top with salsa and serve
3. KETO POTATOES
Serves: 4
Prep Time: 10 Minutes
Cook Time: 10 Minutes
Total Time: 20 Minutes
INGREDIENTS
1 large turnip
½ paprika, garlic powder, salt
parsley
½ onion
2 slices bacon
1 tablespoon olive oil
DIRECTIONS
In a skillet add the turnips and spices, cook for 5-6 minutes, add onion and cook for another 2-3 minutes
Chop the bacon and add to the skillet, cook for another 2-3 minutes
Remove to a place and top with parsley before serving
4. KETO CHICKEN SOUP
Serves: 4
Prep Time: 10 Minutes
Cook Time: 30 Minutes
Total Time: 40 Minutes
INGREDIENTS
2 boneless chicken breast
20-ounces diced tomatoes
½ tsp salt
1 cup salsa
6-ounces cream cheese
avocado
2 tablespoons taco seasoning
1 cup chicken broth
DIRECTIONS
In a slow cooker place all ingredients and cook for 5-6 hours or until chicken is tender
Whisk cream cheese into the broth
When ready, remove and serve
5. KETO BROCCOLI CHEESE SOUP
Serves: 2
Prep Time: 10 Minutes
Cook Time: 20 Minutes
Total Time: 30 Minutes
INGREDIENTS
2 cups broccoli
3 cups chicken broth
1 onion
1 cup heavy cream
6 oz. cream cheese
1 tablespoon hot sauce
3 tablespoons butter
1 clove garlic
6 oz. cheddar cheese
DIRECTIONS
In a saucepan melt butter, add onion, garlic and sauté until soft
Pour in heavy cream, chicken broth, stir in broccoli
Cover and continue cooking for 12-15 minutes
Add cheese and cook until melted
Stir in hot sauce and enjoy
6. KETO SALAD
Serves: 2
Prep Time: 10 Minutes
Cook Time: 10 Minutes
Total Time: 20 Minutes
INGREDIENTS
1 slice bacon
3-ounces chicken breast
1-ounce cheddar cheese
1 tablespoon olive oil
1 tablespoon apple cider vinegar
½ avocado
1 head romaine lettuce
DIRECTIONS
Chop all ingredients and place them in a bowl
Mix well and add pepper, oil and vinegar
7. KETO EGG SALAD
Serves: 4
Prep Time: 10 Minutes
Cook Time: 30 Minutes
Total Time: 40 Minutes
INGREDIENTS
6 eggs
2 celery stalks
2 green onion stalks
1 green pepper
1 tsp mustard
2/3 cup mayonnaise
DIRECTIONS
Hard boil eggs and remove to a bowl
Chop green pepper, onions and celery
In a bowl mix all the ingredients and serve
8. KETO PEPPERONI PIZZA
Serves: 2
Prep Time: 10 Minutes
Cook Time: 10 Minutes
Total Time: 20 Minutes
INGREDIENTS
1 cauli'flour foods crust
2 oz. pepperoni
½ cup pizza sauce
salt
2-ounces fresh mozzarella
½ cup jalapeno
DIRECTIONS
Preheat oven to 375 F and place pizza crust on a vented pizza pan, cook for 8-10 minutes
Add mozzarella, sauce, pepperoni and jalapeno
Place back in the oven for 5-6 minutes
Remove and serve
9. KETO PARMESAN CASSEROLE
Serves: 3
Prep Time: 10 Minutes
Cook Time: 30 Minutes
Total Time: 40 Minutes
INGREDIENTS
2 cups cooked chicken
½ tsp basil
1 slice bacon
½ cup marinara sauce
½ tsp red pepper flakes
¾ cup mozzarella cheese
½ cup Parmesan cheese
DIRECTIONS
Preheat the oven to 325 F
Lay out the chicken in the pan and spread the marinara sauce all over
Dredge the top with parmesan, red pepper flakes, mozzarella and sprinkle bacon and basil
Bake for 20-25 minutes, remove and serve
10. KETO CHEESE MEATBALLS
Serves: 2
Prep Time: 10 Minutes
Cook Time: 10 Minutes
Total Time: 20 Minutes
INGREDIENTS
½ lbs. beef mince
2 tablespoons parmesan cheese
½ tsp salt
½ tsp pepper
¼ lbs. cheese
1 tsp garlic powder
DIRECTIONS
Cut the cheese into cubes
Mix all dry ingredients with the ground beef
Wrap the cubes of cheese in mince and pan fry the meatballs